1 Power House @ Bandar Utama
1 Power House - a prestigious monolithic centre for commerce, offers unparalleled facilities, supreme connectivity, a greener, more progressive city, for both its business tenants and their customers.
The 31-storey centre (13-storey podium car park, 16-storey office floor level and a level of roof deck) for business and commerce that takes shape strategically at the already exuberant Bandar Utama City Centre (BUCC), will be the latest addition to complement Plaza IBM, KMG Tower, One World Hotel, 1 First Avenue and 1 Utama, its singular mission being to enhance the commercial excitement and vibrancy of an already bustling BUCC and Petaling Jaya.
Unique Features
* Comfortable, sheltered and air-conditioned concourse
* Around 2800 car parking bays
* An underground tunnel will link 1 Power House to over 13,000 more parking bays at BUCC
* Playground of office, retail and hospitality spaces
* Ballroom or theatre style seating
* Sky Executive Club at the Penthouse
* Sports-and-fitness themed clubhouse complete with an inviting infinity pool
* Capacious efficiency with the raised floor system
* Fitted with intelligent cooling and lighting systems that ensure Efficient Energy Consumption
* Eco logic - incorporated an extensive vertical green wall system and water feature quenched by recycled rainwater
* Essential IT support back-up during power outages
* Enviable office spaces with 16.8m/18m-long span between column
* Transit-oriented development
Call Ho @ 014-6262 623 to find out the unit available NOW.
Location
Persiaran Bandar Utama
Petaling Jaya
,
KL
47800
Malaysia
Google Map : Property Location
Javascript is required to view this map.
DISCLAIMER: -

Rental rates and availability are subject to change from time to time without prior notice and subject to the landlord's final confirmation. Huttons Oneworld Sdn Bhd is also not be held liable to any liability or loss incurred due to the use of the above information.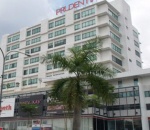 PJ33 (former Jaya33 - MSC Cybercentre)
No. 1 & 3 Jalan Semangat, Section 13, Petaling Jaya, Selangor, 46100, Malaysia. Rental From Rate: RM 5.30 psf, Rental To Rate: RM 5.50 psf Total Floors: 22-storey
Floor Size Minimum: 6500
Floor Size Maximum: 26000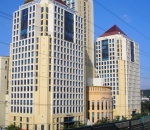 Amcorp Office Tower
18 Persiaran Barat, Off jalan Timur, Section 52, Petaling Jaya, Selangor, 46200, Malaysia.
Rental From Rate: RM 4.00 psf
,
Rental To Rate: RM 4.50 psf
Total Floors: 18-storey
Floor Size Minimum: 1700
Floor Size Maximum: 2175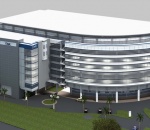 Quill 9 (MSC Cybercentre)
112 Jalan Semangat, Section 14, Petaling Jaya, Selangor, 46100, Malaysia. Rental From Rate: RM 4.50 psf, Rental To Rate: RM 4.50 psf Total Floors: 9-storey
Floor Size Minimum: 17000
Floor Size Maximum: 17000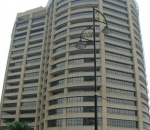 Plaza IBM / KPMG (8 First Avenue) @ Bandar Utama (MSC Cybercentre)
First Avenue, Bandar Utama, Petaling Jaya, Selangor, 47800, Malaysia. Rental From Rate: RM 5.50 psf, Rental To Rate: RM 5.50 psf Total Floors: 20-storey
Floor Size Minimum: 2380
Floor Size Maximum: 2380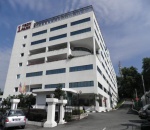 1 Tech Park (Bandar Utama Technology Park) - MSC Cybercentre
Jalan Tanjung Bandar Utama (Bandar utama Technology Park), Petaling Jaya, Selangor, 47800, Malaysia. Rental From Rate: RM 4.80 psf, Rental To Rate: RM 5.50 psf Total Floors: 7-storey
Floor Size Minimum: 908
Floor Size Maximum: 3000