Welcome To Our Website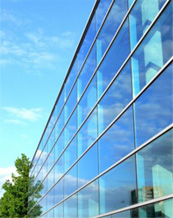 Over the years, business owners and corporate management has slowly realised the advantage of a good business address. A good business address does not only mean a strategic location that is easily accessible to the clients and staff , it is also an business address that makes the employees proud of where they are being.
A good business address not only make the important first impression to the clients and public about the success of your business , it also make the recruitment cost lower and staff retention higher, especially for medium-small size companies.

A good corporate real estate agent needs to understand the business needs and identify the tenants needs precisely in the preliminary stage, so not to waste the precious time of corporate tenants/business owners on time-consuming site viewings. Giving enough market information to the prospect tenants as of the possibility of matching what the tenant is looking at is a must.
more