Menara Perak
The 26 storey building of 33,000 m² is situated on a 0.65 acre plot of land located in the prime area of the Golden Triangle Centre, located along Jalan Perak.
Given the premium location due to its location within the golden triangle / CBD and proximity to commercial properties, the working population is high. Apart from the centralised location, the presence of the public transport in the vicinity of the site and ease of accessibility has similarly contributed towards the dynamics of the site.
Location
No.24, Jalan Perak, KLCC Area, KL Golden Triangle
Kuala Lumpur
,
WP
50450
Malaysia
3° 9' 10.4364" N, 101° 42' 40.824" E
Google Map : Property Location
Javascript is required to view this map.
DISCLAIMER: -

Rental rates and availability are subject to change from time to time without prior notice and subject to the landlord's final confirmation. Huttons Oneworld Sdn Bhd is also not be held liable to any liability or loss incurred due to the use of the above information.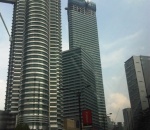 PETRONAS Tower 3 (Lot C @ KLCC / Carigali Tower)
Jalan Ampang, Kuala Lumpur City Centre, Kuala Lumpur, Wilayah Persekutuan, 50088, Malaysia. Rental From Rate: RM 11.00 psf, Rental To Rate: RM 12.00 psf Total Floors: 59
Floor Size Minimum: 3000
Floor Size Maximum: 25000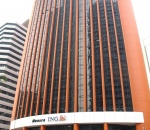 Menara ING
No. 84, Jalan Raja Chulan, KL Golden Triangle, Kuala Lumpur, Wilayah Persekutuan, 50200, Malaysia. Total Floors: 20-storey
Menara PNB
201 Jalan Tun Razak, Kuala Lumpur, Wilayah Persekutuan, 50400, Malaysia.
Rental From Rate: RM 0.00 psf
,
Rental To Rate: RM 0.00 psf
Total Floors: 47-storey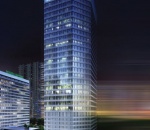 Menara Hap Seng 2 (MSC Cybercentre)
Jalan P.Ramlee, Kuala Lumpur, Wilayah Persekutuan, 50250, Malaysia. Rental From Rate: RM 7.00 psf, Rental To Rate: RM 7.50 psf Total Floors: 30-storey
Floor Size Minimum: 2000
Floor Size Maximum: 300000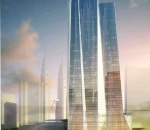 Permata Sapura @ KLCC
Jalan Pinang , Wilayah Persekutuan Kuala Lumpur, Kuala Lumpur, 50450, Malaysia. Rental From Rate: RM 12.50 psf, Total Floors: 53
Floor Size Minimum: 14000
Floor Size Maximum: 17000