The Exchange 106
The Exchange 106 is a super tall skyscraper being developed by Mulia Group in Kuala Lumpur. The building will become the tallest building in Malaysia by roof height. It is an office building, with the bottom 5 floors reserved for retail space and there are about 300,000 square feet of retail space. While the office level begins from the sixth floor of the tower. Mulia Property Development positions their building as the most luxurious office skyscraper in the world.
The building is being made using cutting edge green technology which is energy-efficient and environmentally-friendly with high performance insulated glass, 100% LED lighting, energy-efficient mechanical, electrical, plumbing (MEP) systems with Star rating and state-of-the-art lift technologies.
Location
Jalan Tun Razak
Kuala Lumpur
,
WP
55100
Malaysia
3° 8' 32.0064" N, 101° 43' 7.5828" E
Google Map : Property Location
Javascript is required to view this map.
DISCLAIMER: -

Rental rates and availability are subject to change from time to time without prior notice and subject to the landlord's final confirmation. Huttons Oneworld Sdn Bhd is also not be held liable to any liability or loss incurred due to the use of the above information.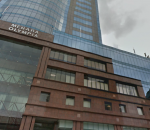 Menara Olympia
No. 8, Jalan Raja Chulan, KL Golden Triangle, Kuala Lumpur, Wilayah Persekutuan, 50200, Malaysia.
Rental From Rate: RM 4.50 psf
,
Rental To Rate: RM 5.00 psf
Total Floors: 34-storey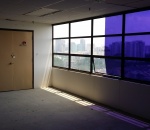 Faber Tower @ Taman Desa
Jalan Desa Bahagia, Taman Desa, Kuala Lumpur, 58100, Malaysia.
Rental From Rate: RM 3.50 psf
,
Rental To Rate: RM 4.00 psf
Floor Size Minimum: 2500
Floor Size Maximum: 50000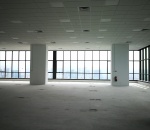 Menara TCM
Jalan Tun Razak, Persiaran Stonor, Kuala Lumpur, 50450, Malaysia.
Rental From Rate: RM 7.50 psf
, Total Floors: 32
Floor Size Minimum: 14300
Floor Size Maximum: 16000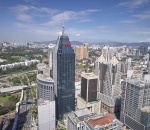 JKG Tower (MSC Cybercentre)
Jalan Sultan Ismail, Kuala Lumpur, Wilayah Persekutuan, 50350, Malaysia. Rental From Rate: RM 5.00 psf, Rental To Rate: RM 6.00 psf Total Floors: 30-storey
Floor Size Minimum: 3500
Floor Size Maximum: 140000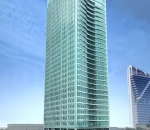 Menara LGB (MSC Cybercentre)
Taman Tun Dr Ismail, Kuala Lumpur, Wilayah Persekutuan, 60000, Malaysia. Rental From Rate: RM 6.00 psf, Rental To Rate: RM 6.50 psf Total Floors: 31-storey
Floor Size Minimum: 3200
Floor Size Maximum: 50000