1 Tech Park (Bandar Utama Technology Park) - MSC Cybercentre
There are three (3) office buildings in Bandar Utama being awarded as MSC Cybercentre status, namely: -
i) Plaza IBM/KPMG (8 First Avenue)
ii) 1 Tech Park (Bandar Utama Technology Park)
iii) 1 First Avenue (newly completed 1Q2010)
The 20-storey corporate office tower 8 First Avenue (occupied by IBM and KPMG) has been completed on 2006 and is now FULLY OCCUPIED. The latest development is now the 25-storey Grade-A corporate office tower 1 First Avenue, which will also be the only 'Green Building' in Petaling Jaya at its completion at early 2010.
Both of the office towers are directly connected to 1 Utama, which was named "Shopping Complex of the Year" at the Retail World Excellence Awards 2006/07. As one of the biggest shopping mall in Malaysia, 1 Utama has something for everyone. Varieties of food here include Chinese, Malay, Western, Japanese, Vietnamese, Italian as well as other local delicacies that you can savour. The majority of these food stalls and restaurants are opened throughout the year to cater for your needs.
Bandar Utama Technology Park is located at the other end of Bandar Utama near NKVE, and is not far from the neighbourhood shopping mall — Centrepoint Bandar Utama. Small sizes of office lots from 1,293sf up is available on first-come-first-served basis.
The new tower 1 First Avenue is also open for lease now.
Call us today at +6014-6262 623 or email us at info@CorporateOffice.my to book for a tour of the strategic office development to find out what is available & book a space there!
Location
Jalan Tanjung Bandar Utama (Bandar utama Technology Park)
Petaling Jaya
,
SL
47800
Malaysia
3° 8' 7.0944" N, 101° 36' 19.9152" E
Google Map : Property Location
Javascript is required to view this map.
DISCLAIMER: -

Rental rates and availability are subject to change from time to time without prior notice and subject to the landlord's final confirmation. Huttons Oneworld Sdn Bhd is also not be held liable to any liability or loss incurred due to the use of the above information.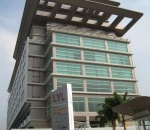 Menara LYL
Jalan 51A/223, Petaling Jaya, Selangor, 46100, Malaysia.
Rental From Rate: RM 4.80 psf
,
Rental To Rate: RM 5.00 psf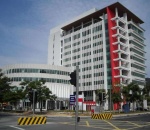 Menara KLK (former Menara Batu Kawan) @ Mutiara Damansara
No. 1, Jalan PJU 7/6, Mutiara Damansara , Petaling Jaya, Selangor, 47810, Malaysia.
Rental From Rate: RM 4.20 psf
,
Rental To Rate: RM 4.30 psf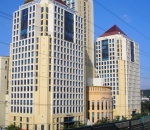 Amcorp Office Tower
18 Persiaran Barat, Off jalan Timur, Section 52, Petaling Jaya, Selangor, 46200, Malaysia.
Rental From Rate: RM 4.00 psf
,
Rental To Rate: RM 4.50 psf
Total Floors: 18-storey
Floor Size Minimum: 1700
Floor Size Maximum: 2175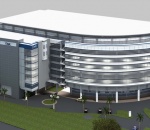 Quill 9 (MSC Cybercentre)
112 Jalan Semangat, Section 14, Petaling Jaya, Selangor, 46100, Malaysia. Rental From Rate: RM 4.50 psf, Rental To Rate: RM 4.50 psf Total Floors: 9-storey
Floor Size Minimum: 17000
Floor Size Maximum: 17000
1 Power House @ Bandar Utama
Persiaran Bandar Utama, Petaling Jaya, Selangor, 47800, Malaysia. Rental From Rate: RM 6.00 psf, Rental To Rate: RM 6.00 psf Total Floors: 31-storey
Floor Size Minimum: 2700
Floor Size Maximum: 100000