Bank Rakyat Twin Towers
Bank Rakyat Twin Towers, the new upcoming headquarter of Bank Rakyat, is located right next to the strategic KL Sentral development.
Located within 3.78 acres of the land, the 38-storey Tower 1 of the twin towers of will be occupied by Bank Rakyat, whilst Tower 2 of 32-storey will be available for rental.
Being next to the KL Sentral development, the tenants of Bank Rakyat Twin Towers can tap into the transporation, hospitality, shopping and other amenities in the integrated KL Sentral development, whilst able to enjoy a much lower rental rate than those in KL Sentral.
The iconic twin tower design provides a excellent image to the tenants and a large floor plate of approximately 14,000sf (for Tower 2).
Slated to be completed by 1Q/2Q 2014, Bank Rakyat Twin Towers provides a good alternative for prospect looking for a business address within the vicinity with a lower rental rate.
Contact us today @ +6014-6262 623 or email us at info@corporateoffice.my for more information and book a tour of the upcoming development.
Location
Jalan Travers
Kuala Lumpur
,
WP
50470
Malaysia
3° 7' 51.2976" N, 101° 40' 58.5156" E
Google Map : Property Location
Javascript is required to view this map.
DISCLAIMER: -

Rental rates and availability are subject to change from time to time without prior notice and subject to the landlord's final confirmation. Huttons Oneworld Sdn Bhd is also not be held liable to any liability or loss incurred due to the use of the above information.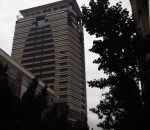 Menara IGB @ Mid Valley City (MSC Cybercentre)
Lingkaran Syed Putra, Mid Valley City, Kuala Lumpur, Wilayah Persekutuan, 59200, Malaysia. Rental From Rate: RM 6.30 psf, Rental To Rate: RM 6.80 psf Total Floors: 26-storey
Floor Size Minimum: 3000
Floor Size Maximum: 13000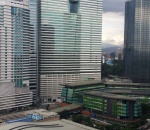 Q Sentral @ KL Sentral (MSC Cybercentre)
Jalan Stesen Sentral 2, Kuala Lumpur, Kuala Lumpur, 57000, Malaysia. Rental From Rate: RM 5.00 psf, Rental To Rate: RM 7.50 psf Total Floors: 42
Floor Size Minimum: 269
Floor Size Maximum: 6000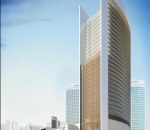 1 Sentrum @ KL Sentral (MSC Cybercentre)
KL Sentral, Kuala Lumpur, Wilayah Persekutuan, 50470, Malaysia. Rental From Rate: RM 7.50 psf, Rental To Rate: RM 8.50 psf Total Floors: 32-storey
Floor Size Minimum: 5900
Floor Size Maximum: 5900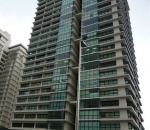 Northpoint Office Suite @ Mid Valley City (MSC Cybercentre)
No. 1, Medan Syed Putra Utara, Mid Valley City, Kuala Lumpur, Wilayah Persekutuan, 59200, Malaysia. Rental From Rate: RM 4.20 psf, Rental To Rate: RM 4.80 psf Total Floors: 22-storey
Floor Size Minimum: 1410
Floor Size Maximum: 10000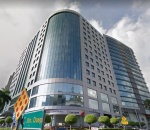 Wisma UOA Damansara (MSC Cybercentre)
No. 50, Jalan Dungun, Damansara Heights, Kuala Lumpur, Wilayah Persekutuan, 50490, Malaysia. Rental From Rate: RM 4.00 psf, Rental To Rate: RM 4.60 psf Total Floors: 13
Floor Size Minimum: 973
Floor Size Maximum: 7387