Nu Towers 1 & 2 @ KL Sentral (MSC Cybercentre)
Nu Towers is comprises of two adjoining office buildings (Tower 1 & 2), and are attached to the renowned upcoming 4-star Aloft Hotel and the Nu Sentral shopping mall. The two towers are set to be completion in October 2012 to be another landmark building within the KL Sentral development.
Nu Towers are located just beside the KL Sentral Station, which merges all the public transport system in Klang Valley into a single hub.
After completion, Nu Towers will be a higher grade office building than the currently available Plaza Sentral and will be a good options for the corporate tenants who needs very good corporate images.
KL Sentral's business and transportation hub appeal has been very attractive to a lot of the multi-national companies, and therefore we'll foresee these two buildings which has been receiving a lot of the enquiries will be filled up fast by corporate companies.
To be awarded with MSC Cybercentre status for the building after their completion, Nu Towers will be another hotspot for international ICT companies to locate their home here.
Also find out our other office space available in KL Sentral.
Call us today at +6014-6262 623 or email us at info@CorporateOffice.my to book a tour of the place and fidn out more about the office space there!

Location
Kuala Lumpur
,
WP
53300
Malaysia
3° 7' 58.7352" N, 101° 41' 10.6692" E
Google Map : Property Location
Javascript is required to view this map.
DISCLAIMER: -

Rental rates and availability are subject to change from time to time without prior notice and subject to the landlord's final confirmation. Huttons Oneworld Sdn Bhd is also not be held liable to any liability or loss incurred due to the use of the above information.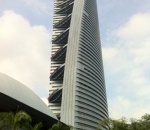 Menara TM (Telekom) - MSC Cybercentre
Jalan Pantai Baharu, Kuala Lumpur, Wilayah Persekutuan, 50672, Malaysia. Rental From Rate: RM 6.00 psf, Rental To Rate: RM 6.00 psf Total Floors: 55-storey
Floor Size Minimum: 9600
Floor Size Maximum: 15000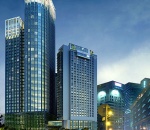 Nu Towers 1 & 2 @ KL Sentral (MSC Cybercentre)
KL Sentral, Kuala Lumpur, Wilayah Persekutuan, 53300, Malaysia. Rental From Rate: RM 6.50 psf, Rental To Rate: RM 7.50 psf Total Floors: 44-storey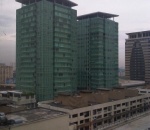 Centrepoint and Centrepoint South @ Mid Valley City (MSC Cybercentre)
Lingkaran Syed Putra, Mid Valley City, Kuala Lumpur, Wilayah Persekutuan, 59200, Malaysia. Rental From Rate: RM 6.80 psf, Rental To Rate: RM 6.80 psf Total Floors: 19-storey
Floor Size Minimum: 3000
Floor Size Maximum: 13500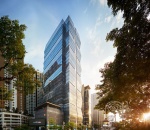 Menara Shell @ KL Sentral (MSC Cybercentre)
No. 211, Jalan Tun Sambathan, Kuala Lumpur, Wilayah Persekutuan, 50470, Malaysia. Rental From Rate: RM 8.00 psf, Rental To Rate: RM 8.50 psf Total Floors: 33
Floor Size Minimum: 5000
Floor Size Maximum: 16000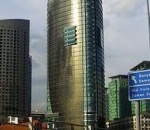 The Gardens North & South Tower @ Mid Valley (MSC Cybercentre)
Lingkaran Syed Putra, Kuala Lumpur, Wilayah Persekutuan, 59200, Malaysia. Rental From Rate: RM 7.50 psf, Rental To Rate: RM 7.80 psf Total Floors: 33-storey
Floor Size Minimum: 2200
Floor Size Maximum: 15000