Menara Binjai (MSC Cybercentre)
The 35-storey Menara Binjai is located right in front of Ampang Park LRT station and next to Nikko hotel. It is also next to Menara Citibank, PNB Darby Park and GTower.
Enjoying good road accessibility and public transport system, Menara Binjai is one of the not many office towers directly next to a LRT station. It comprises of ground and mezzannine floors, 4 podium car parks levels, 4 basement car park levels, and 29 levels of office floors. It complies with stringent environmental regulations that include minimising the impact of itsconstruction on the surrounding area, and adopting low carbon footprint strategies. A host of green features permit sustainable, energy-efficient operation with up to 25% savings on electricity and air-conditioning consumption.

Key Features of Menara Binjai:

- Dual Green Building Certification by Singapore's BCA Green Mark Gold and Malaysia's Green Building Index (GBI) Certified (Provisional).
- Built to CONQUAS and QLASSIC standards.
- Low-E double glazed windows for optimum heat and sound insulation, and shielding from glare.
- Centralised water-chilled air-conditioning system supported by energy-saving green chillers and equipped with VAV (Variable Air Volume) boxes provides flexible zonal control for as little as 600 sq feet of space.
- Destination-based lift system provides additional security by allowing customised floor selection to reduce waiting and stopping times.
- The intelligent world-class Kone Ecodisc drive motors while providing comfortable and speedy ride are capable of regenerating electricity during operation through counterweight and braking system. Up to 30% of the total electricity used for lift operation can be recovered in
this way.
- Energy-saving light fittings with daylight sensor system which dim peripheral light fixtures during the brightest parts of the day.
- Water-conserving sanitary fittings, luxury eco-friendly toilets with seat-bidets.
- Sky Garden and a boutique gym on Level 30 provides an oasis for rejuvenation or even an informal venue for meetings.
- Triple volume garden terraces on every third floor further introduces "a piece of nature" into the office space.
- Penthouse Offices on its 3 uppermost levels boasts programmable express lifts, exclusive washrooms with showers, and superb unobstructed views of the Kuala Lumpur cityscape.

Pre-leasing activities is on now and call us to have a preview of the unique building features and find out what can you enjoy as an early bird.
Call us today at +6014-6262 623 or email us at info@CorporateOffice.my to book for a tour of the prestigious office development!
Location
2 Jalan Binjai, off Jalan Ampang
Kuala Lumpur
,
WP
50450
Malaysia
3° 9' 35.4204" N, 101° 43' 7.6296" E
Google Map : Property Location
Javascript is required to view this map.
DISCLAIMER: -

Rental rates and availability are subject to change from time to time without prior notice and subject to the landlord's final confirmation. Huttons Oneworld Sdn Bhd is also not be held liable to any liability or loss incurred due to the use of the above information.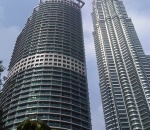 Menara Maxis @ KLCC
Jalan Ampang, Kuala Lumpur City Centre, KLCC Area, Kuala Lumpur, Wilayah Persekutuan, 50088, Malaysia.
Rental From Rate: RM 8.00 psf
,
Rental To Rate: RM 11.00 psf
Total Floors: 49-storey
Floor Size Minimum: 1388
Floor Size Maximum: 12788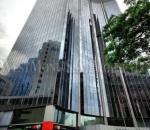 Amoda Building
No. 22 Jalan Imbi, KL Golden Triangle, Kuala Lumpur, Wilayah Persekutuan, 55100, Malaysia.
Rental From Rate: RM 4.00 psf
,
Rental To Rate: RM 4.50 psf
Total Floors: 23-storey
Floor Size Minimum: 1100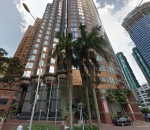 Menara HLA
No. 3 Jalan Kia Peng, KLCC Area, KL Golden Triangle, Kuala Lumpur, Wilayah Persekutuan, 50450, Malaysia.
Rental From Rate: RM 6.00 psf
,
Rental To Rate: RM 6.50 psf
Total Floors: 32-storey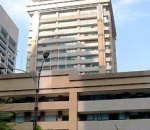 Kompleks Antarabangsa
Jalan Sultan ismail, KL Golden Triangle, Kuala Lumpur, Wilayah Persekutuan, 50250, Malaysia.
Rental From Rate: RM 4.50 psf
,
Rental To Rate: RM 4.50 psf
Total Floors: 20-storey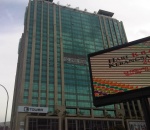 GTower (MSC Cybercentre)
199 Jalan Tun Razak, Kuala Lumpur, Wilayah Persekutuan, 50450, Malaysia. Rental From Rate: RM 7.50 psf, Rental To Rate: RM 8.50 psf Total Floors: 30-storey
Floor Size Minimum: 1250
Floor Size Maximum: 25000