PFCC - Puchong Financial Corporate Centre (MSC Cybercentre)
Puchong Financial Corporate Centre (PFCC) is the latest MSC Cybercentre located in Selangor, and the only corporate office building in the upcoming Puchong vicinity. PFCC is the next hotspot for multi-national and local ICT companies who wish to locate in the area.
Prominently facing Lebuhraya Damansara Puchong (LDP), PFCC will provide you the right corporate image in the upcoming Puchong area.
Tenant including Bank of China, RIMA College etc. Tower 1 are fully tenanted whilst Tower 2 is available for rental.
Tower 4 & 5 target to be completed in middle of year 2013 and is available for anchor tenant's pre-lease enquiry now.
With the LRT station to be coming right in front of the building, the building will be the preferred choice for companies who wants to locate nearer to their emplyees' home. Commercial area around PFCC is also the commercial hub with the presence of almost all the local and foreign banks & therefore provide a one-stop area for all the tenant's corporate needs. F&B and conveniences are easily available within walking distance, and Giant Hypermarket is just next to the office tower.
A hotel will be completed within the PFCC development (Tower 3) in year 2013 to serve the needs of the business traveller and corporate tenants.
Sizes start from 1,700sf (subject to availability) up to multi-floors for the needs of corporate tenant of various size. Retail lots are available at the ground and 1st floor to serve the tenant and commnity's needs. Floor plate size ranging from 11.200sf to 13,000sf.
Call us today at +6014-6262 623 for email us at info@CorporateOffice.my visit the prestigious PFCC development and find out what is there to offer to you as the next tenant there!
Location
PFCC, Jalan Puteri 1/2, Bandar Puteri Puchong
Puchong
,
SL
47100
Malaysia
3° 1' 34.4784" N, 101° 36' 55.1124" E
Google Map : Property Location
Javascript is required to view this map.
DISCLAIMER: -

Rental rates and availability are subject to change from time to time without prior notice and subject to the landlord's final confirmation. Huttons Oneworld Sdn Bhd is also not be held liable to any liability or loss incurred due to the use of the above information.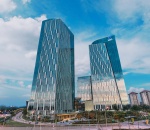 IOI City Tower @ IOI Resort City, Putrajaya
Persiaran IRC 2, IOI Resort City, Lembuhraya Lembah Klang Selatan, Putrajaya, Selangor, 62502, Malaysia.
Rental From Rate: RM 5.00 psf
, Total Floors: 31
Floor Size Minimum: 3500
Floor Size Maximum: 16000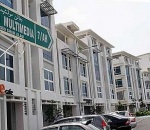 i-City (MSC Cybercentre)
i-City, Shah Alam, Selangor, 40000, Malaysia. Rental From Rate: RM 2.40 psf, Rental To Rate: RM 4.90 psf Total Floors: Shop-office (3, 4 & 5-storey)
Floor Size Minimum: 1400
Floor Size Maximum: 10000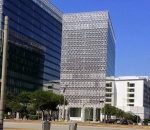 Menara Tulus @ Precint 3, Putrajaya
Persint 3, Putrajaya, Kuala Lumpur, 62100, Malaysia.
Rental From Rate: RM 6.00 psf
,
Rental To Rate: RM 7.00 psf
Floor Size Minimum: 7147
Floor Size Maximum: 19705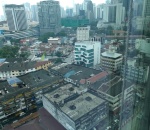 Menara Prudential
Jalan Barat, Imbi, Kuala Lumpur, 55100, Malaysia.
Rental From Rate: RM 8.00 psf
,
Rental To Rate: RM 9.00 psf
Total Floors: 27
Floor Size Minimum: 21000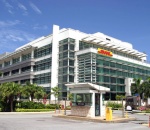 Cyberjaya (MSC Cybercity)
cyberjaya, cyberjaya, Selangor, 62000, Malaysia.
Rental From Rate: RM 4.50 psf
,
Rental To Rate: RM 4.80 psf
Floor Size Minimum: 1100
Floor Size Maximum: 300000