Technology Park Malaysia (TPM) - MSC Cybercity
Malaysia's most advanced and comprehensive centres for research and development for knowledge-based industries.
Its total land area of 750 acres (3 km²), comprises state-of-the-art buildings with specific functions. Amenities such as gymnasiym, badminton court, library, tennis court, karaokae etc. are available for booking of the tenants.

Located at the southbound of KL City, it is the most affordable MSC Malaysia designated area with an Kuala Lumpur address. Driving back home from here to most places during peak hours after work, you will most likely find no problem in the traffic compared to if you are working in other office locations.
Call us today at +6014-6262 623 or email us at info@CorporateOffice.my to book for a tour of the strategic office development to find out what is available & book a space there!
Location
Bukit Jalil
Kuala Lumpur
,
WP
57000
Malaysia
3° 2' 48.4872" N, 101° 41' 14.46" E
Google Map : Property Location
Javascript is required to view this map.
DISCLAIMER: -

Rental rates and availability are subject to change from time to time without prior notice and subject to the landlord's final confirmation. Huttons Oneworld Sdn Bhd is also not be held liable to any liability or loss incurred due to the use of the above information.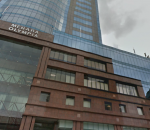 Menara Olympia
No. 8, Jalan Raja Chulan, KL Golden Triangle, Kuala Lumpur, Wilayah Persekutuan, 50200, Malaysia.
Rental From Rate: RM 4.50 psf
,
Rental To Rate: RM 5.00 psf
Total Floors: 34-storey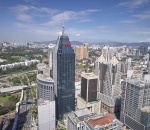 JKG Tower (MSC Cybercentre)
Jalan Sultan Ismail, Kuala Lumpur, Wilayah Persekutuan, 50350, Malaysia. Rental From Rate: RM 5.00 psf, Rental To Rate: RM 6.00 psf Total Floors: 30-storey
Floor Size Minimum: 3500
Floor Size Maximum: 140000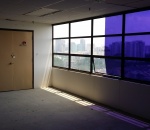 Faber Tower @ Taman Desa
Jalan Desa Bahagia, Taman Desa, Kuala Lumpur, 58100, Malaysia.
Rental From Rate: RM 3.50 psf
,
Rental To Rate: RM 4.00 psf
Floor Size Minimum: 2500
Floor Size Maximum: 50000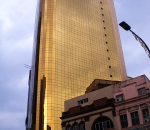 Wisma Hamzah Kwong Hing (MSC Cybercentre)
No. 1, Leboh Ampang, Kuala Lumpur, Wilayah Persekutuan, 50100, Malaysia. Rental From Rate: RM 4.50 psf, Rental To Rate: RM 5.00 psf Total Floors: 22-storey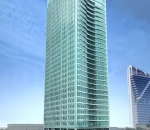 Menara LGB (MSC Cybercentre)
Taman Tun Dr Ismail, Kuala Lumpur, Wilayah Persekutuan, 60000, Malaysia. Rental From Rate: RM 6.00 psf, Rental To Rate: RM 6.50 psf Total Floors: 31-storey
Floor Size Minimum: 3200
Floor Size Maximum: 50000