The Ascent @ Paradigm (MSC Cybercenre)
Standing tall amongst Petaling Jaya's skyline is a new landmark that brings together unparalleled technology, accessibility and convenience in a contemporary, beautifully-designed corporate tower.
The Ascent Paradigm is a Grade-A 32-floor corporate tower that is strategically located along the vibrant Lebuhraya Damansara-Puchong (LDP) and within the matured-suburb of Kelana Jaya, offering a ready population of work force to corporations.

The corporate tower is part of the RM1.8 billion Paradigm Integrated Commercial Development spearheaded by WCT Holdings Berhad (WCT), a leading engineering and construction company and property developer.
The Ascent Paradigm is also WCT's new headquarters since the fourth quarter of 2015. The Group has taken up three levels or approximately 46,000 square feet (sq.ft.) of net lettable area in the corporate tower.
The Managing Director of WCT Holdings Berhad, Taing Kim Hwa said, "The Ascent Paradigm has been designed and developed to meet the needs of today's fast-growing and dynamic businesses. Its prime location with easy access to expressway, amenities and public transport is also a significant appeal factor for corporations and businesses that are operating in the Klang Valley and beyond."
The Ascent Paradigm is built to MSC Cybercenter Status accreditation and features a column-free layout to maximise efficiency and flexibility for its tenants. There is also a triple-volume Grand Lobby that accentuates its façade.
Divided into high and low zones, units are available for rental only. Size of each unit ranges from 5,000 sq.ft. to 18,000 sq.ft. and is priced at approximately RM5.50 per sq.ft. excluding GST.
The Ascent Paradigm features a variable refrigerant floor (VRF) air-conditioning system, low emission glass (Low-E), high speed broadband infrastructure via fibre optic network as well as an intelligent security system that includes CCTV surveillance, smart card access and a visitor management system.
The corporate tower also has a fully-automated destination control lift system, a multiple telecommunication services environment and a dual-source scheme for its electricity supply. There is also ample parking space with 4,300 parking bays that can be easily accessed via a dedicated underpass.
In addition to The Ascent Paradigm, WCT's Paradigm Integrated Commercial Development is made up of Paradigm Mall, New World Petaling Jaya Hotel and The Azure Serviced Residences, providing an integrated work-and-lifestyle environment.
The Ascent Paradigm has also attracted some of the most prestigious multinational corporations, particularly in the pharmaceutical sector.
These tenants, which include anchor tenant DKSH Malaysia Sdn Bhd, Chr Hansen Malaysia Sdn Bhd and Keyence (Malaysia) Sdn Bhd have commenced their operations since the third quarter of 2015, while American based pharmaceutical company, Eli Lilly (Malaysia) Sdn Bhd is the latest tenant to set up its based at The Ascent Paradigm.
Choice units are still available at The Ascent Paradigm and businesses should seize this opportunity to be part of this remarkable Petaling Jaya landmark.
The entire development offers excellent road connectivity via multiple ingress and egress points. There are also free shuttle services to the Kelana Jaya LRT station and back-and-forth connectivity from Paradigm Mall to KLIA and KLIA2 on an hourly basis.
Location
Jalan SS7/26A, Kelana Jaya
Petaling Jaya
,
SL
47301
Malaysia
3° 6' 20.4516" N, 101° 35' 43.1628" E
Google Map : Property Location
Javascript is required to view this map.
DISCLAIMER: -

Rental rates and availability are subject to change from time to time without prior notice and subject to the landlord's final confirmation. Huttons Oneworld Sdn Bhd is also not be held liable to any liability or loss incurred due to the use of the above information.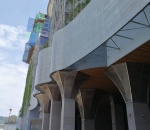 1 Power House @ Bandar Utama
Persiaran Bandar Utama, Petaling Jaya, Kuala Lumpur, 47800, Malaysia.
Rental From Rate: RM 6.00 psf
, Total Floors: 31
Floor Size Minimum: 2700
Floor Size Maximum: 100000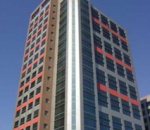 Damansara Uptown (Uptown 1, 2, 3 & 5) - MSC Cybercentre
Jalan SS21, Damansara Utama, Petaling Jaya, Selangor, 47400, Malaysia. Rental From Rate: RM 3.90 psf, Rental To Rate: RM 5.50 psf Floor Size Minimum: 1030
Floor Size Maximum: 50000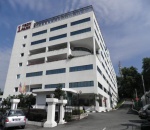 1 Tech Park (Bandar Utama Technology Park) - MSC Cybercentre
Jalan Tanjung Bandar Utama (Bandar utama Technology Park), Petaling Jaya, Selangor, 47800, Malaysia. Rental From Rate: RM 4.80 psf, Rental To Rate: RM 5.50 psf Total Floors: 7-storey
Floor Size Minimum: 908
Floor Size Maximum: 3000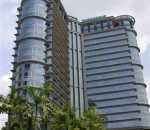 CP Tower
11 Jalan 16/11, Section 16, Petaling Jaya, Selangor, 46350, Malaysia.
Rental From Rate: RM 4.50 psf
,
Rental To Rate: RM 4.50 psf
Total Floors: 22-storey